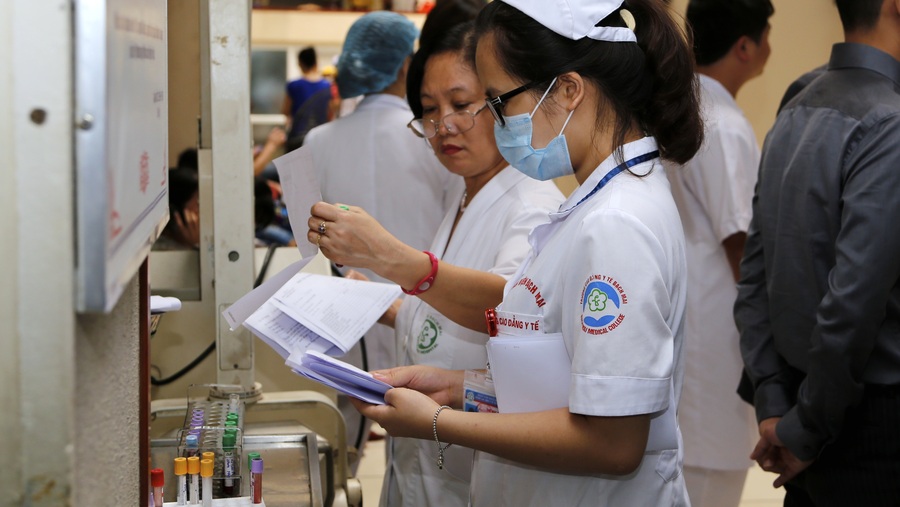 Health and Social Development (Formerly EPOS Health Management)
Providing health and social solutions to improve human well-being
Health and Social Development (Formerly EPOS Health Management)
Providing health and social solutions to improve human well-being
We strengthen good governance for improved health services accessibility and quality for all people.
We are passionate about promoting social development, improving and protecting human health, and ensuring universal access to health services for all.
We advise and support governments, ministries, health and social insurance funds, regional and local health and social authorities, health and social service providers to increase both their operational efficiency and quality of services provided.
We bring international know-how, products and services in health management and social development and tailor them to our clients' needs to provide cost-effective solutions.
We offer solid and extensive expertise in the following areas:

Inclusive policy and financing
Health infrastructure
Health service delivery
Pandemic preparedness and response
I enjoy the consultative teamwork at GOPA. This – and also GOPA's professional approach in decision making and implementation of activities – makes the company stronger and ensures success, even in challenging situations.
Team Leader for a GOPA project at the East African Community (EAC) funded by GIZ

Health and Social Development (Formerly EPOS Health Management)
Flagship projects under implementation
Support to Health and Nutrition to the Poor in Urban Bangladesh
Advisory services for Covid-19 prevention and response mitigation measures
Support to Pandemic Preparedness in the EAC Region, Phase II
Mother and Child Emergency Care Project II-IV
Technical Assistance to the Programme Support to the Health Sector
Integrated Perinatal Healthcare
My background in Gender & Development shapes the way I see projects. I am keen on understanding, streamlining and framing the social and gender aspects of our projects. By addressing these aspects, I help to provide a more holistic approach to each intervention we deliver.
Consultant in the Health and Social Development team

Health and Social Development (Formerly EPOS Health Management)
A selection of our knowledge products
COVID-19 Response Catalogue;
3-Step Framework to Tackle Gender-Based Violence in the Workplace;
Guidelines for Non-Communicable Disease Treatment;
Course Curriculum for Pandemic Preparedness and Response;
University Diploma on Fundamentals of Social Protection and Health Insurance;
5-Step Hospital Design Approach.
Health and Social Development (Formerly EPOS Health Management)
Contact